Carine Gilson robe auctioned for Flanders Fields Memorial Garden
28 August, 2014
To support the funding of the Flanders Fields Memorial Garden in London, the Belgian-Luxembourg Chamber of Commerce in Great-Britain (BLCC) will auction a Carine Gilson robe at a fundraising Gala Dinner in London.

A satin-silk robe made by Carine Gilson is worn by Bond girl Severine (played by Bérénice Marlohe) in the 2012 film SkyFall. Read more about the Carine Gilson robe in SkyFall. The robe on auction is not worn in the movie (not screen-used), but is the exact same model and style. The robe is currently not part of the Carine Gilson Collection anymore, but can be purchased on special order (price on request).
The BLCC gala dinner and auction will take place in The Tower of London on September 22nd, 2014. If you want to attend the fundraising dinner to support the Memorial Garden and bid on the auction, register on the BLCC website (£300 per person, or £2500 for a table of 10).
The BLCC are a key supporter of the Flanders Fields Memorial Garden. The garden is an initiative of The Guards Museum, and is supported by Flanders House in London. It has been designed by internationally acclaimed landscape architect Piet Blanckaert from Bruges, Belgium. The garden will honour all those who gave their lives in the Great War, and is a gesture of thanks to the British people for their sacrifices in liberating Belgium.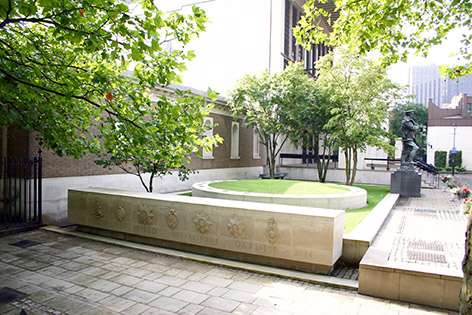 The garden will feature soil specially collected from the Flanders Fields battlefields during a ceremony of remembrance. The majority of funding for this great project has already been raised by the good people of Belgium. It is hoped that the evening will raise the final monies required to complete the garden and also to set up a maintenance fund to keep the memorial in good order. 
'The Memorial Garden should honour all those who fought and died for their countries and our freedom in the Great War and be a symbol of hope and a better future for all.'
The Garden will be opened by by members of both countries' Royal Families on November 6th 2014 at the Wellington Barracks, Westminster, London (about 300 yards from Buckingham Palace) to commemorate the centenary of the start of World War I.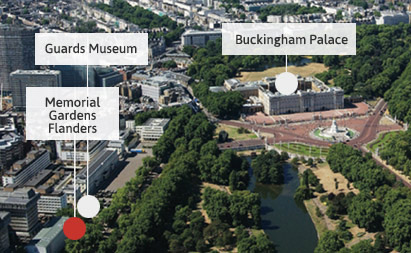 If you would like to support the Garden, register your place at the gala dinner here, or visit www.flandersfieldappeal.com, the Memorial 2014 Website or Facebook Page to find out more.