Aston Martin reveals the DB11 Volante
18 October, 2017
Aston Martin has revealed the DB11 Volante. Joining the DB11 Coupe, which was launched last year at the Geneva Motor Show, the new DB11 Volante is the open version of this beautiful Sports GT.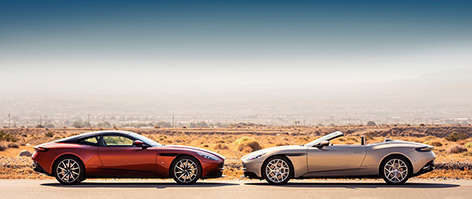 Perhaps we will see this DB11 Volante as James Bond's car in Bond 25. The only other time that Bond drives an open Aston Martin was in The Living Daylights (1987) when 007 (Timothy Dalton) drives a green open Aston Martin V8 Vantage Series III.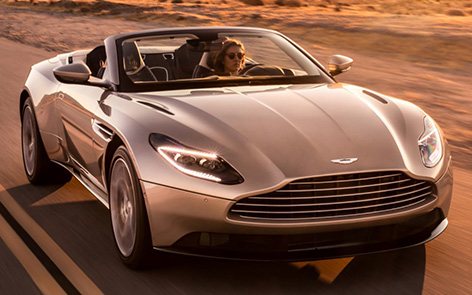 The DB11 Volante is powered by a new 4.0-litre twin-turbo 510PS V8 engine, the DB11 Volante is built around the all-new bonded aluminium structure first seen in the DB11 Coupe. Lighter and more rigid than the DB9 Volante, the model it replaces, the DB11 Volante has been engineered to deliver a much broader envelope of abilities.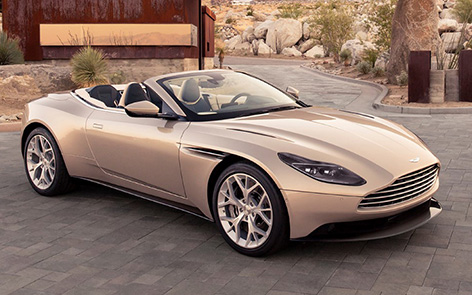 Visually the DB11 Volante features the striking single-piece aluminium bonnet and innovative 'Curlicue' aerodynamic feature from the DB11 Coupe, dramatic ultra-slim 'light blade' tail lights that create a bold C graphic, and new wood or carbon fibre veneer panels on the seat backs.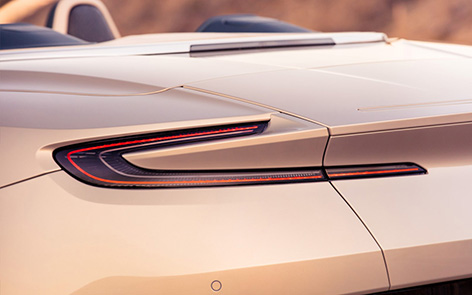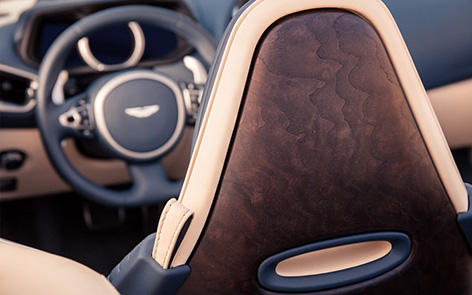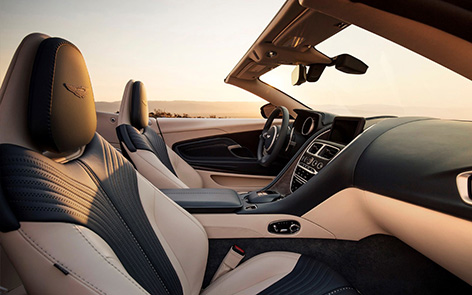 The beautifully tailored fabric hood is available in a choice of bordeaux red, black silver or grey silver. Combining the timeless appeal of a fabric hood with the very latest acoustic and insulation materials, the all-new 8-layer roof cossets occupants from the extremes of weather and wind noise.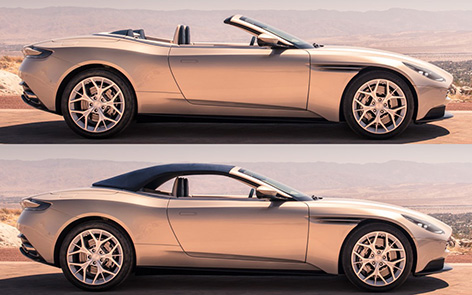 The Volante's hood takes just 14 seconds to lower and 16 to close and can be operated remotely from the key, or on the move at speeds of up to 31mph (50kmh) with a 31mph headwind. The new hood system has also led to a 20 per cent gain in boot volume compared to the outgoing DB9 Volante.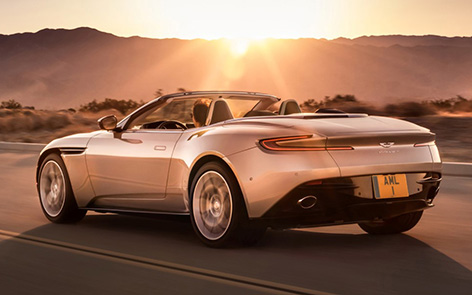 The first deliveries of the DB11 Volante are scheduled to begin during the first quarter of 2018. MI6 should reserve at least £159,900 to purchase one in the UK. The recommended retail price for the DB11 starts at €199,000 in Germany and $216,495 in USA.