Bonding Bonds: Remembering Ian Fleming and the Creation of the Bond Lifestyle
12 August, 2016
Larry Loftis explores the lifestyle of Dusko Popov, the man who inspired Ian Fleming for Bond.
James Bond. Mere mention of the name conjures up vivid images of finely-tailored suits, fast cars, and beautiful women. Just as Ian Fleming - Bond's creator - would have it, no doubt.
On today's 52nd anniversary of Fleming's death, we consider how the great storyteller crafted the famous Bond brand. "Was Ian himself the model for the 007 lifestyle?" we must first ask. That Fleming used personal habits and tastes for several Bond traits - cold showers, chain smoking, and Morland cigarettes with three gold bands - can be seen in Ian's first Bond novel, Casino Royale. But what about the clothes, the cars, the women, and all the rest?
As always, history is an apt teacher. Two years ago this weekend, a quiet royal gala was held in Estoril, Portugal to honor Fleming's literary contribution on the 50th anniversary of his death. Le Bal de la Riviera was hosted by Prince and Princess Michael of Kent, and Prince Charles-Philippe d'Orléans, and a special Tribute Award was presented to the Fleming family. Among those attending were Prince Michael of Yugoslavia, Princess Elisabeth Karageorgevich of Yugoslavia, and family members of Dusko Popov, the Yugoslav MI6 agent who passed away in 1981.
Why Estoril was chosen as the venue, and why the Yugoslavs were invited, can be seen in the Le Bal invitation: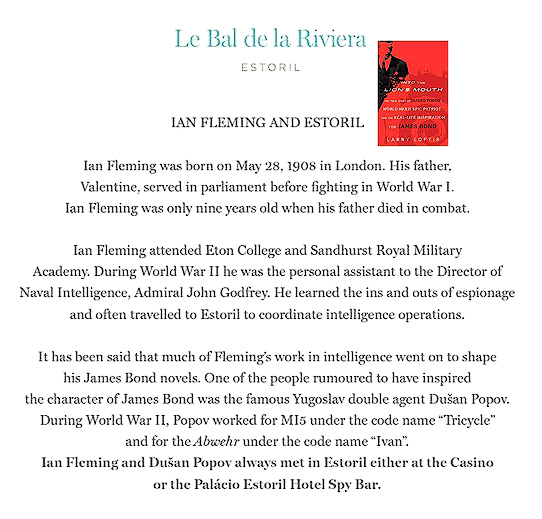 In short, it was this daring playboy who inspired Fleming's 007. Indeed, every major character trait we see in Fleming's creation, we see in Popov: charm, intelligence, courage, lethality, and hypnotic seductiveness. Like Bond, he was a man who loved danger. And women. And fast cars. In that order.
With style and fancy clothes? Of course.
The Clothes
Popov worked for MI5 (counter-intelligence/double agents) and MI6 (foreign intelligence), and the WWII files of the former include interesting personal documents - like letters sent by lovers - as well as more mundane memorabilia: invoices. Where would the real James Bond shop, for instance, for a tailored suit? Savile Row, naturally. Below is Popov's July 5, 1941 invoice for three.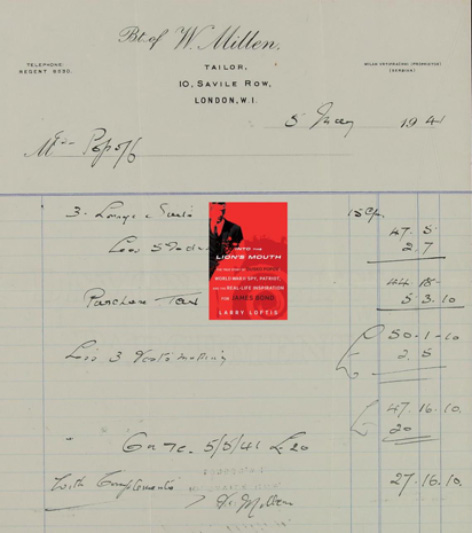 Invoice for three "Lounge suits" for Popov from W. Millen, a tailor based on 10 Savile Row, London
And for tailored dress shirts? London's best - Izod (yes, the same brand now sold widely across the USA in department stores and Amazon - read more about the history of Izod on Wikipedia). Notice in the invoice below that Popov purchased 18 silk shirts, all monogrammed, together with a dozen matching monogrammed handkerchiefs. Attention to detail, gentlemen.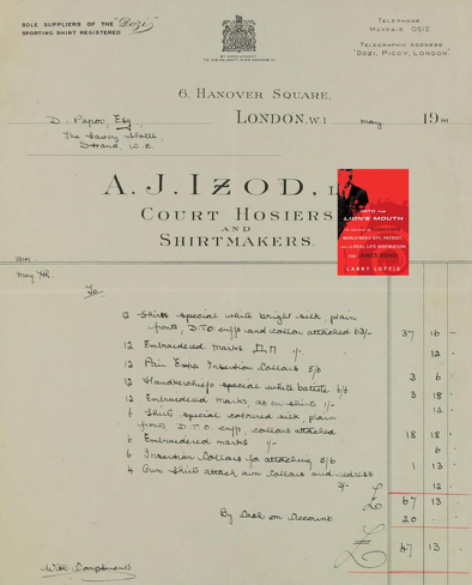 Invoice from A. J. Izod Court Hosiers and Shirtmakers, 6 Hanover Square, London, addressed to D. Popov Esq, The Savoy Hotel, Strand
"Why would MI5 file Popov's clothing invoices?" you ask. The Abwehr (German military intelligence) routinely corresponded with their spies in invisible ink, and messages were typically placed on innocuous documents like utility bills ... and invoices. The two receipts above contain secret messages on the reverse, as noted on MI5's file cover, which states: "Popov's tailors bill ... Which has Secret Writing on the back."
The Cars
In Casino Royale, Fleming notes that Bond's only hobby was his car - a super-charged, 4.5 liter Bentley convertible - which Bond drove "hard and well and with an almost sensual pleasure." Later novels continue with newer Bentley models (the film versions changing the car to various Aston Martins).
And for Popov? His cars of choice - all expensive and fast - were BMWs, a Jaguar (which played an incredible "only in Hollywood" role while Popov was in Lisbon; see Into the Lion's Mouth), and this beautiful Allard K-1 convertible.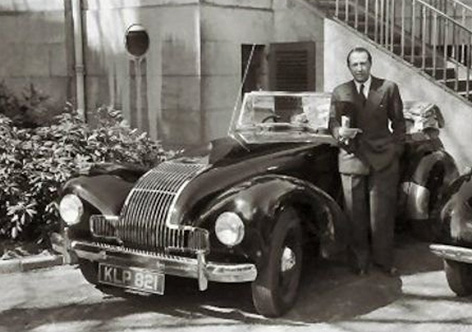 The Women
Perhaps more than anything else, the "Bond lifestyle" involves beautiful women. Through his knowledge of Popov while working in Naval Intelligence, and later from watching Dusko in Estoril, Ian Fleming was well-aware of the dashing MI6 agent's sexual magnetism. In almost every city where he worked, Popov had two or three girlfriends, including: Friedl Gaertner (his MI5 sub-agent), Gwennie, Nani, Martha Castello, Maria Elera, Ilena Fodor (enemy spy), Terry Richardson (suspected enemy spy), Margot, Louise (enemy spy), Ljiljana Bailoni, and perhaps the first real Bond girl, Hollywood star Simone Simon. These are the ones we know about.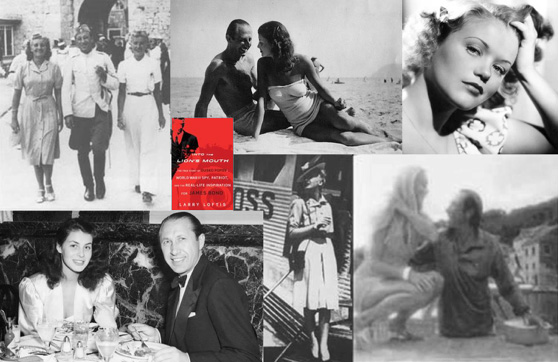 Clockwise from top left: With two unknown companions, Janine Ducasse (first wife), Simone Simon, Janine Ducasse, Maria Elera, and Jill Jonsson, aka, Mrs. Jill Popov.
Casinos
Yes, the Bond lifestyle isn't complete without a casino. After all, that's really where it all began. But that's another story (see the article Casino Estoril, His Majesty's Money, and the Birth of Bond). For now, let's just tip our hats to John le Carré and say that Dusko Popov was ... The Spy Who Came in from the Casino.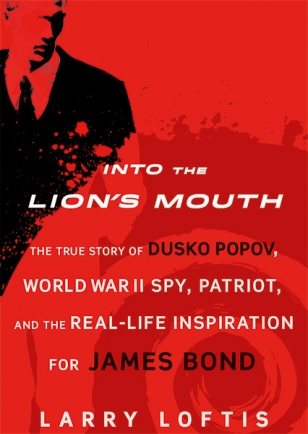 Want to know more about Dusko Popov?
Author Larry Loftis details the entire true story of this secret agent in his new book, INTO THE LION'S MOUTH: The True Story of Dusko Popov—World War II Spy, Patriot, and the Real-Life Inspiration for James Bond (Berkley, June 14, 2016).
Available on Amazon.com ($16.20)
Available on Amazon.co.uk (£20)
Article by Larry Loftis
All copyrights for products, logos, images etc are held by their respective owners. Bond Lifestyle is not responsible for these articles, please take any queries up with the author.
---