Pierce Brosnan is brand ambassador for Speake-Marin watches and stars in Kia commercial
29 January, 2015
Pierce Brosnan became a brand ambassador for watchmaker Speake-Marin and he stars in a Kia commercial.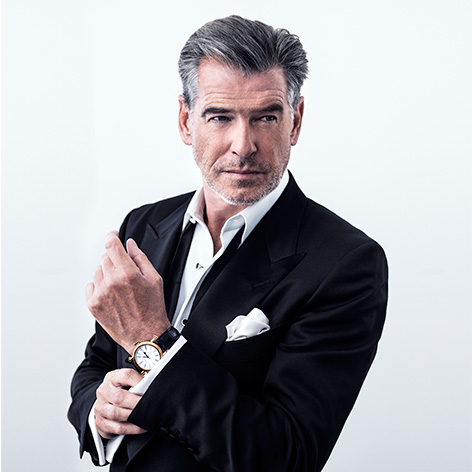 Pierce Brosnan looking great in a promotional photo for Speake-Marin
photo © Marco Grob for Speake-Marin
Speake-Marin
Bond Lifestyle already reposted a photo of a Speake-Marin photoshoot on Facebook in October 2014, but the relationship was officially announced this month.
Pierce Brosnan looking like Bond during a photoshoot for Speake-Marin in New York, October 2014
The former James Bond actor will promote watch brand Speake-Marin for the next three years.
Pierce Brosnan and Peter Speake-Marin met on a movie set and became good friends. "I met Peter on the set of a film in which he was a consultant for a character who was a watchmaker. We spoke briefly; we both love what we do, and myself as a lover of watches I appreciated his genuine passion and subsequent designs. I acquired one of his time pieces and a dialogue ensued. When Peter asked me to be an ambassador for his work it was a simple answer." Pierce Brosnan explains.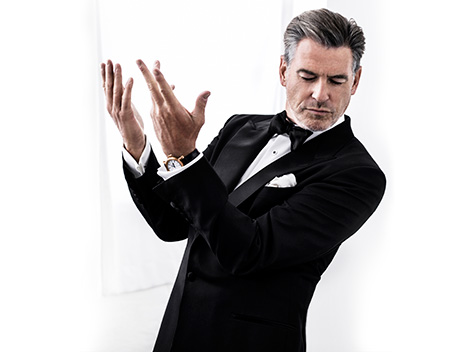 photo © Marco Grob for Speake-Marin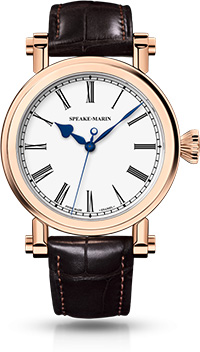 In the first promotion image Brosnan wears a Speake-Marin Resilience Red Gold 42mm from the J-Class collection.
In his five Bond films Pierce Brosnan exclusively wore Omega watches.
Read more about Speake-Marin on speake-marin.com.
Kia Sorento
Pierce Brosnan also stars in a new commercial for the Kia Sorento, in which he thinks he will reprise his role as a secret agent. The 60 second version of the commercial will be shown during the Superbowl XLIX.
In the commercial we see a well-dressed Pierce Brosnan in conversation with his agent about a concept for a new Kia commercial. It looks like Pierce is wearing the same Speake-Marin watch as in the Speake-Marin photos above, although this is not confirmed and the details are difficult to see.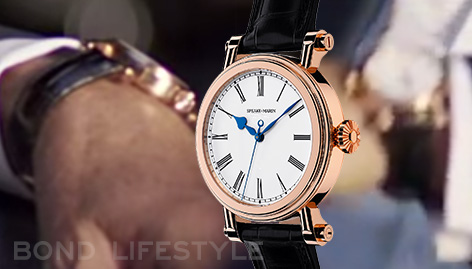 The Kia Sorento is presented as "The Perfect Getaway Vehicle" and although Brosnan doesn't get to dodge snipers, rockets and exploding cabins, he does end up in Bond-style with a girl. 
Watch the extended Kia commercial below:
Kia is not really a Bond car, although several Kia Optima and Sportage cars were used in SkyFall by the London police during the scene when Silva and his gang (dressed up as policemen) attack M and the minister.
Pierce Brosnan has appeared as a Bond style character in several commercials over the years, including ads for Visa credit cards, Sagres beer and Spar supermarkets.