Land Rover Defenders used in SkyFall on display
22 October, 2012
Some of the Land Rover Defenders which were used in the filming of the latest Bond movie, SkyFall have been returned to Land Rover, and will go on display this weekend (October 27 and 28) at a free exhibition at The Hospital Club in Covent Garden.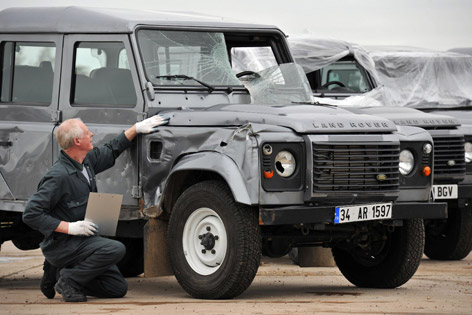 Land Rover technician, Dave Larkin, reviews the surviving Land Rover Defenders used in the opening sequence of SkyFall as they arrive at Land Rover HQ, bullet holes, dents and all. Twelve identical Defenders were used to film the opening stunt sequence, when Bond girl, Naomie Harris drives a Defender double-cab pick-up during a classic Bond chase. Not all twelve survived the filming but those that did have been returned by Pinewood Studios to Land Rover. Albeit minus a few headlights and windscreens but including some new exterior features in scrapes, bumps and bruises.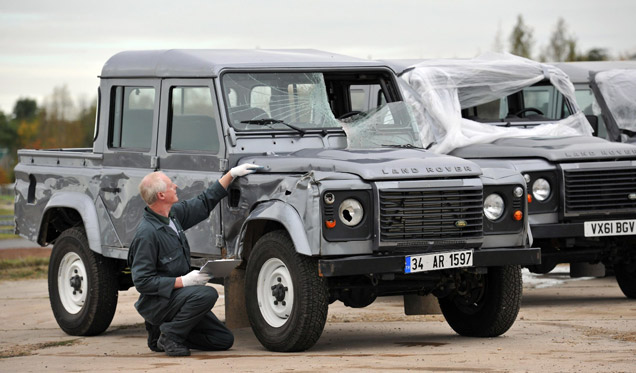 Photography by Adrian Brooks/Imagewise
Other Defenders used in the film have turned up on eBay, The Paris Motor Show and currently one is on display at the Harrods department store in London.
Read more about the Land Rover Defender Double Cab in SkyFall
Official Land Rover website: www.landrover.com