SPECTRE Jaguar C-X75, Land Rover Defender and Range Rover SVR at Frankfurt Motor Show
16 September, 2015
Jaguar Land Rover presented their SPECTRE vehicles last night at the Frankfurt Motor Show in Germany, with the help of Dave Bautista (Mr. Hinx) and Naomie Harris (Moneypenny). Jaguar and Land Rover also launched special pages on their website dedicated to the movie, and released several more images of their cars in action.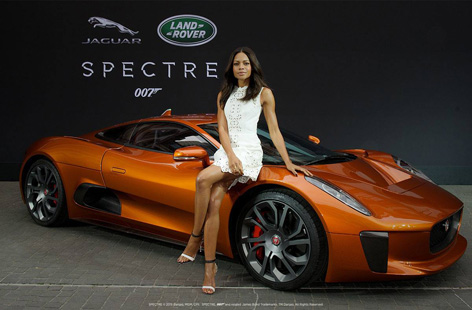 Naomie Harris and the Jaguar C-X75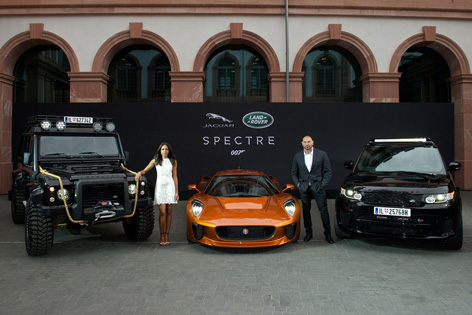 Naomie Harris (Moneypenny) and Dave Bautista (Mr. Hinx) pose with the Land Rover Defender, Jaguar C-X75 and Range Rover SVR at the Frankfurt Motor Show, 15 September 2015
David Bautista who plays the villain Hinx and Naomie Harris who plays Moneypenny posed with the highly modified Land Rover Defender 'Big Foot', the Jaguar C-X75 sportscar and a very special Range Rover Sport SVR. This is the first time these cars are shown to the public.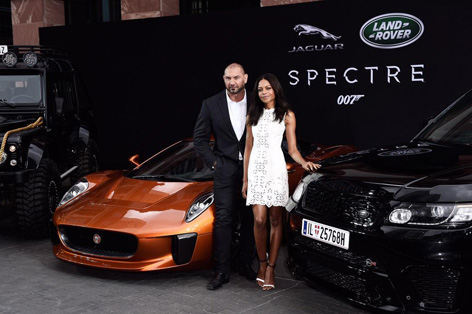 Dave Bautista and Naomie Harris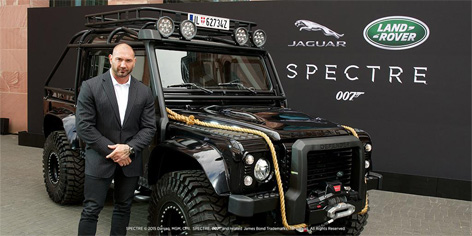 Dave Bautista
Watch the highlights of the Frankfurt Motor Show event in the video below:
Jaguar and Land Rover released several beuatiful product images of their vehicles in action in the movie SPECTRE.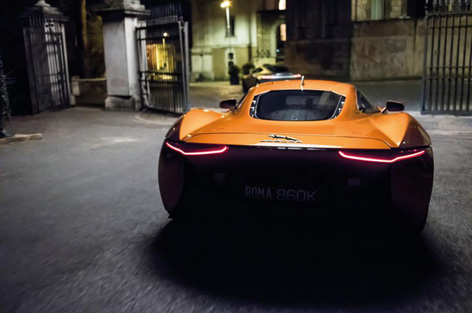 The Jaguar C-X75 will be driven by the character Mr. Hinx, played by Dave Bautista, in a thrilling chase with Bond's Aston Martin DB10 through the narrow streets of Rome.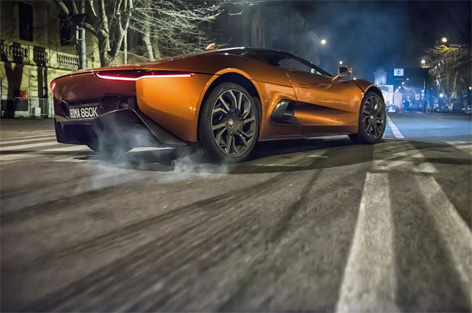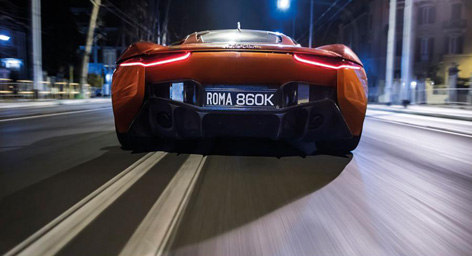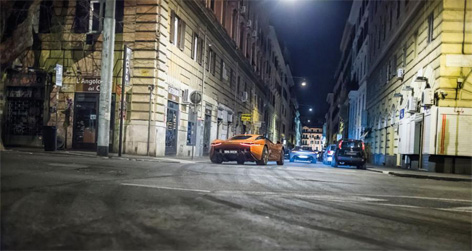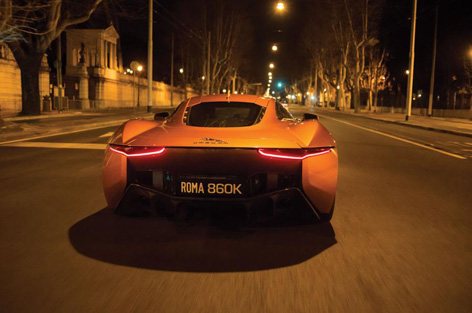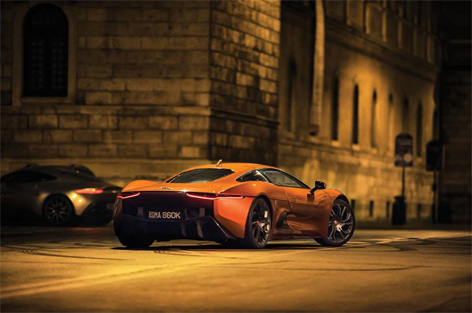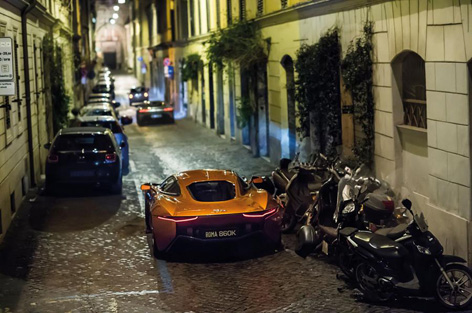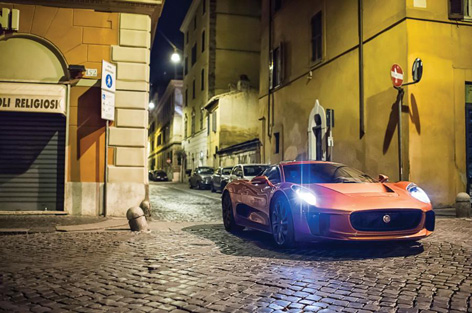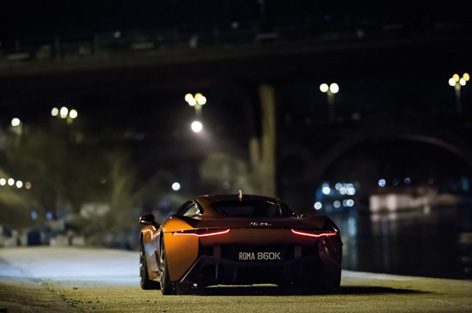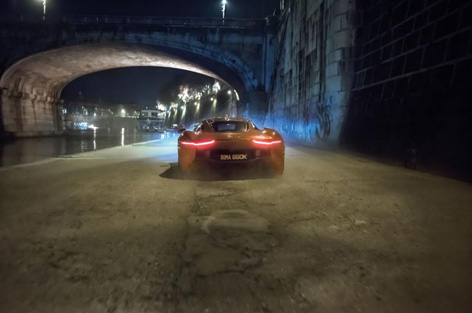 The SPECTRE C-X75 was developed by JLR's Special Vehicle Operations division, together with Williams Advanced Engineering.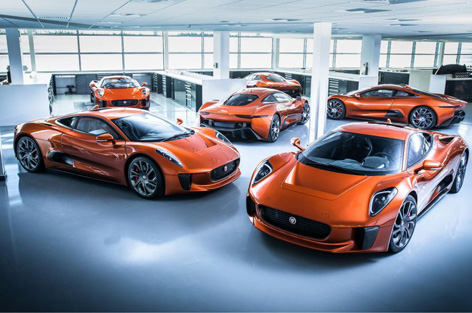 Jaguar C-X75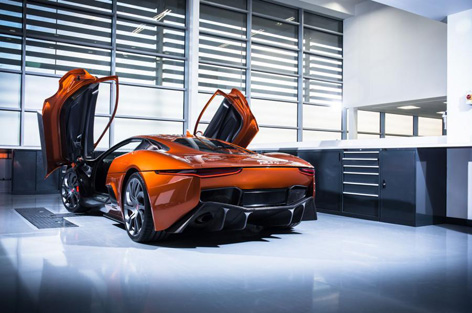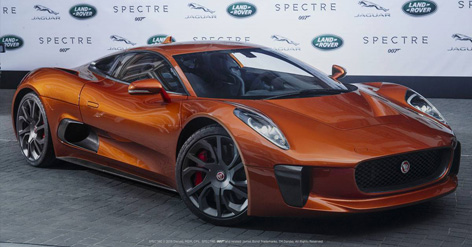 Specially modified Land Rover Defenders and Range Rover Sport SVR will be used in a action scenes shot in the Austrian mountains.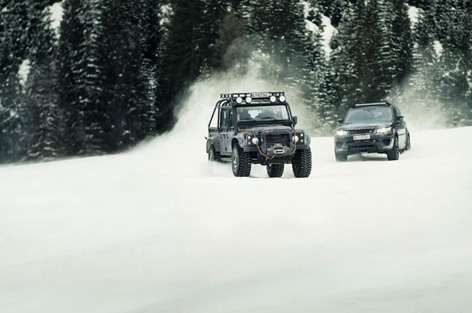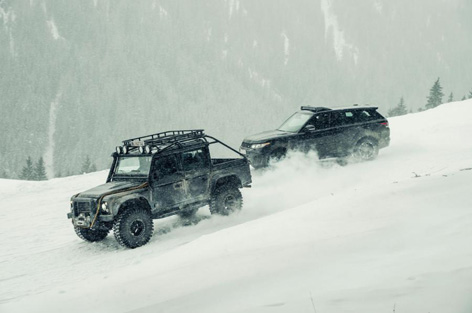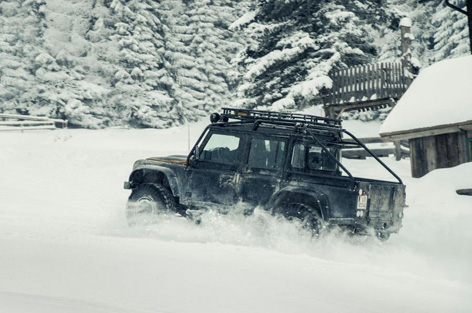 The Big Foot Defenders were also constructed by the JLR Special Vehicle Operations division and fitted with huge 37-inch diameter off-road tyres and enhanced body protection to tackle the challenging terrain of the snow-covered mountain roads used as filming locations.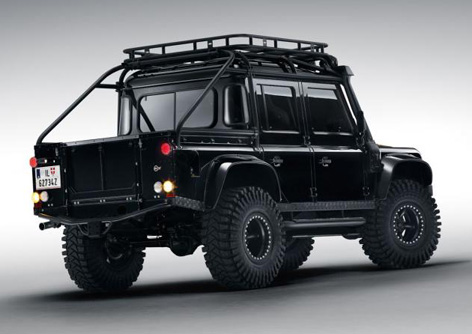 Land Rover Defender Big Foot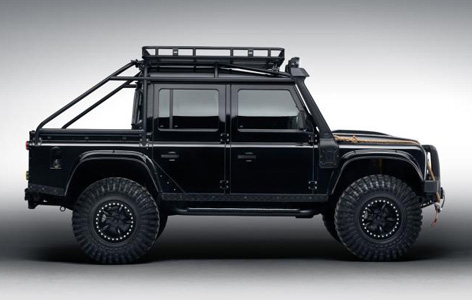 The Range Rover Sport SVR is Land Rover's fastest and most powerful production car ever. With 543 horsepower and high-performance suspension, brakes, and tyres, the SVR managed to lap the notorious Nurburgring Nordschliefe test track in just 8 minutes and 14 seconds last year. Not only the fastest SUV ever, but that time puts it firmly in supercar territory, and only 10 seconds slower than an Audi R8 V8.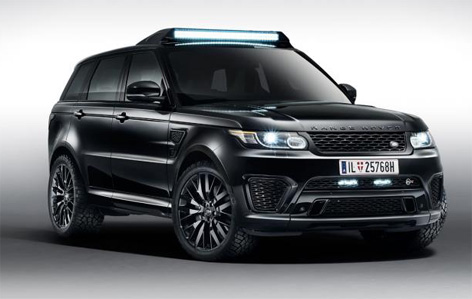 Range Rover SVR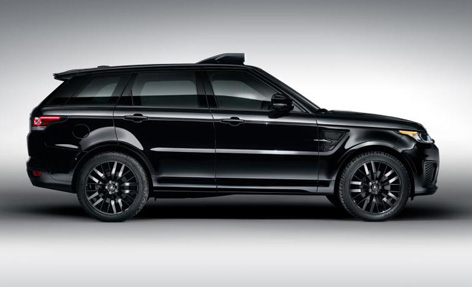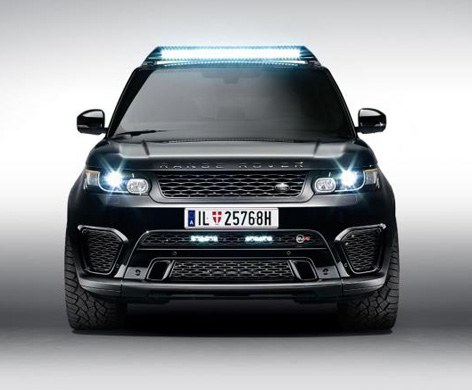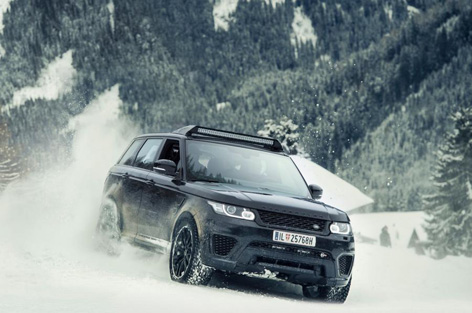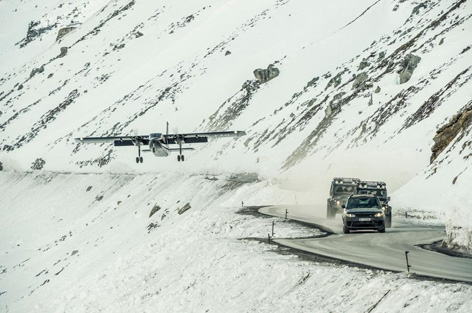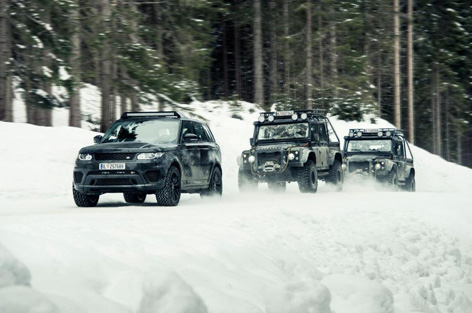 In SPECTRE James Bond himself will drive an Aston Martin DB10, a model created specifically for the movie. Like its Jaguar C-X75 rival, the DB10 will never be made available to customers, although its styling may influence future Aston production models.
A special SPECTRE page has been launched on both the Jaguar and Land Rover website:
www.jaguar.com/spectre/index.html