Bond Lifestyle Holiday Gift Guide 2014
27 November, 2014
Looking for gift ideas for yourself or your loved ones? Take a look at these Bond Lifestyle suggestions, including some items on sale and ideas for the Bond Girls.
007.com shop
For a great collection of Bond related gifts, check out the new official 007.com online shop. There you will find dozens of merchandise items, accessories, toys, books and collectibles in every price range.

The Aston Martin DB5 keychain (£9.99) and DB5 Licence Plate keychain (£7.99) are among the most popular and affordable items, get them here.
If you are looking for items worn in the films, there are still several clothes and accessories available as worn by Bond in SkyFall.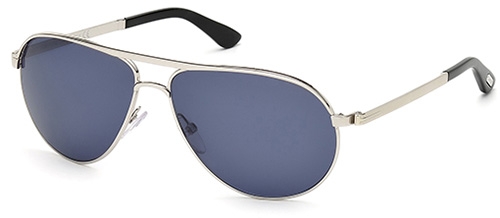 Tom Ford Marko sunglasses
A great gift item is the Tom Ford Marko FT144 sunglasses worn by Bond in SkyFall. These stylish sunglasses have gone down in price and are now available on Amazon.com for $179 and on Amazon.co.uk for £151 or United Shades for €180 (EU) (select color 18V, silver frame, blue lenses).
John Smedley Bobby V-neck SALE
A popular item is the John Smedley Bobby V-neck pullover, a great piece of knitwear that can be worn on many different occasions. The Bobby is available on the official John Smedley website for $230 (USA) or £135 (UK) or €170 (Germany/rest of Europe). Use coupon code WIJS20 to receive 20% OFF all orders! (valid until 30 November 2014). Add a black knitted tie from Anthony Sinclair to add even more style to the look. The Bobby is worn by Bond in black, but is available in many colors.
Dents unlined leather gloves SALE
Worn together with the John Smedley sweater are these black Dents unlined leather gloves. The same gloves are still available on the Dents website for £65 sale price £52.
N.Peal cashmere jumper
Another beautiful piece of knitwear from SkyFall is the blue N-Peal Cashmere round neck sweater, worn by Bond underneath his Barbour X To Ki To jacket in the Scotland scenes.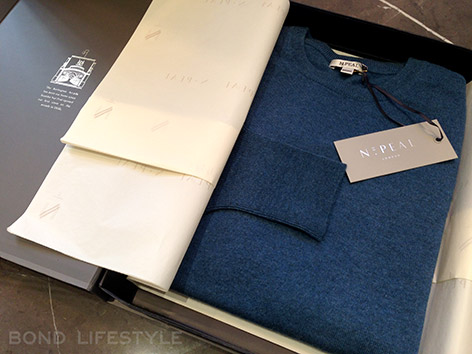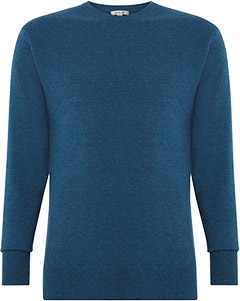 This fine N.Peal sweater in comes in a beautiful gift box. Get it on the N.Peal website for £219 or read more in this article 'Taking a closer look at the N.Peal sweater'.
Barbour jacket
The original, limited edition Barbour X To Ki To jacket worn by Bond was sold out immediately when the movie came out, but Barbour has since launched a new version which is virtually identical, the Barbour Commander.
Compare the two jackets here. 
Get it at End Clothing for £385 or $535 (USA).

Orlebar Brown Setter Sky shorts
The Orlebar Brown Setter Sky swimming shorts, as worn by Bond in SkyFall. These shorts are indeed very short. Too short for your taste? Take the medium length Bulldog model, or the even longer Dane model.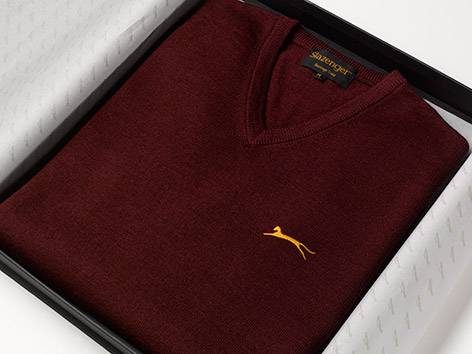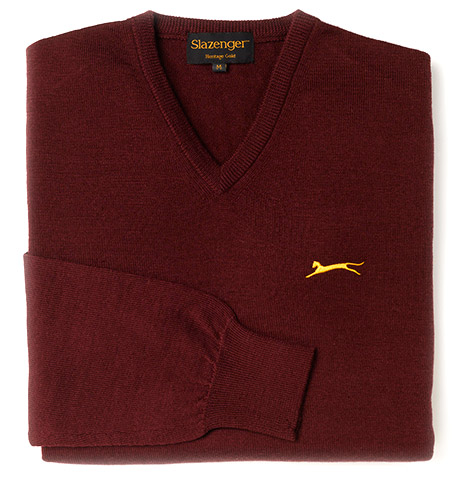 Slazenger Legend v-neck jumper
Anthony Sinclair, the famous tailor that created the suits for Sean Connery in his Bond films, teamed up with Slazenger heritage to create a modern interpretation of the v-neck sweater worn by Conner during the golf match with Goldfinger. Get this limited edition Slazenger Legend jumper at AnthonySinclair.com for £180.
Jack The Bulldog SALE
The Bulldog is currently only available in the USA, and stock is running low there as well. Get the Bulldog as seen in SkyFall now for only $40 for the coupon code below.
$30 OFF "Jack the Bulldog"
MSRP $100
REG: $70
SALE PRICE $40
when you use the code: JACK30 
Act Fast... Sale ends 11:59pm EST, Sunday November 30, 3014 or when stock is sold out.
U.S. Orders Only.
Bond Girls
For your Bond Girl there are some great gift items available.
Sophie Harley Algerian Love Knot
The most exclusive gift is the Sophie Harley Algerian Love Knot as worn by Vesper Lynd (Eva Green) in Casino Royale.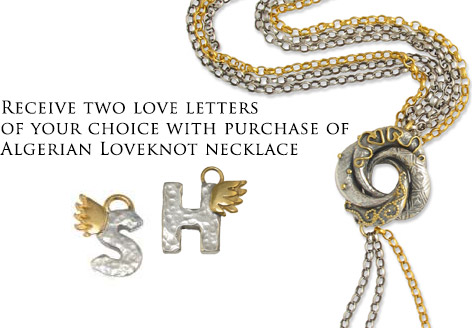 Exclusive offer: get two love letters plus a chance to win Bond Leaf earrings with the purchase of Sophie Harley Algerian Loveknot on SophieHarley.com. Fill in code bondlifestyle during checkout or read more in this article.
Make sure to check out the complete Algerian Love Knot collection, including Vesper's earrings, for more Bond Girl gift ideas.
OPI nailpolish
Another great Bond Girl gift is the OPI SkyFall nailpolish collection.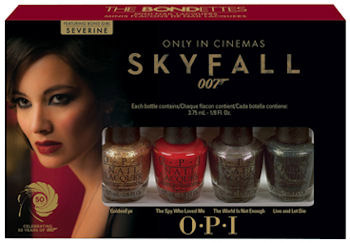 You can find individual bottles or SkyFall sets, the colors worn by Severine (Bérénice Marlohe) in SkyFall on Amazon.com or Amazon.co.uk starting at $9.95.
Find more ideas in our Gift section.