Bond 50 on Blu-Ray includes SkyFall
30 September, 2014
The Bond 50th Anniversary Blu-Ray set is available with the 23rd Bond film SkyFall.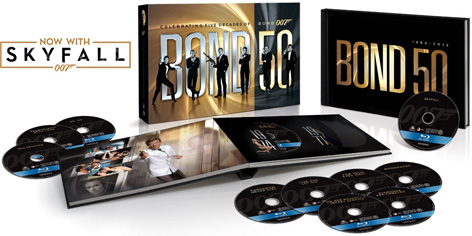 USA version of the Bond 50 Blu-Ray set
If you didn't get the Bond 50 on Blu-Ray set yet, this might be the time to add the 23 Bond BluRay movies to your collection.
Until recently the set, released in 2012 to celebrate 50 years of James Bond film franchise, was only available with the first 22 Bond films, and an empty compartment for a SkyFall disc. But now the set is also available with a Skyfall Blu-Ray disc included in the box set.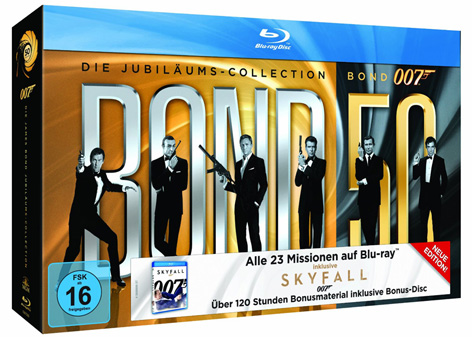 German Bond 50 set, including SkyFall
Get the 23-Disc Version of Bond 50 on BluRay on:
Amazon.com ($135)
Amazon.de (€119,97)
Amazon.fr (€99,99, free shipping)