Prop Store auction preview exhibition open now
09 September, 2015
The Prop Store Entertainment Memorabilia Auction preview exhibition opened today at BFI IMAX in London. Visitors of the IMAX theatre can see some of the highlights of the upcoming Entertainment Memorabilia Auction, including several James Bond props.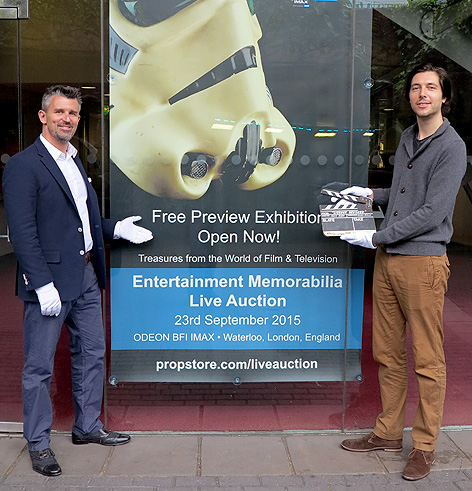 Prop Store's CEO Stephen Lane (left) and Bond Lifestyle's Remmert van Braam with "Licence Revoked" clapperboard at BFI IMAX London
A live online auction will take place on Wednesday 23 September 2015 at Odeon BFI IMAX London with bidding via phone, internet or in person. People can already register and bid on items now via the Prop Store website (note that a 20% buyers premium should be added to each item for final sales price).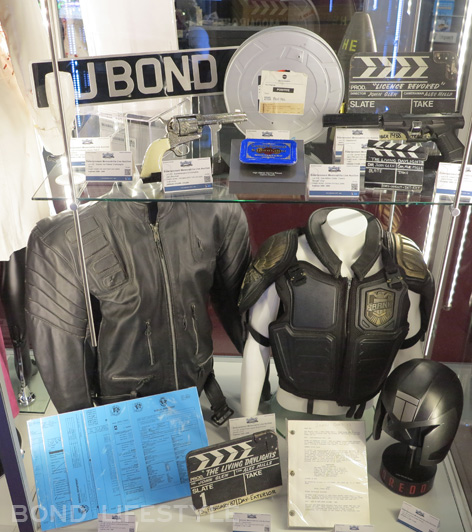 James Bond and Judge Dredd props on display at BFI IMAX London
Props include James Bond's (Pierce Brosnan) Walther P99 and prop silencer from Tomorrow Never Dies, Scaramanga's (Christopher Lee) revolver from The Man With The Golden Gun and a Casino Royale one million dollar chip.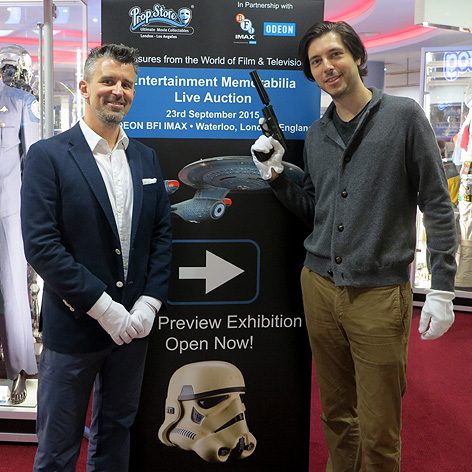 The Tomorrow Never Dies hero Walther P99 and prop silencer is estimated to fetch between £10,000 - £12,000
To see a list and estimated prices of only the James Bond items on auction click here or read last month's Bond Lifestyle's news article.
Non-Bond related props include Frank Bullitt's (Steve McQueen) licence plate from Bullit, Leonard Nimoy's Spock Costume from Star Trek, a Stormtrooper Helmet from Star Wars: The Empire Strikes back and Christopher Reeve's Superman Tunic.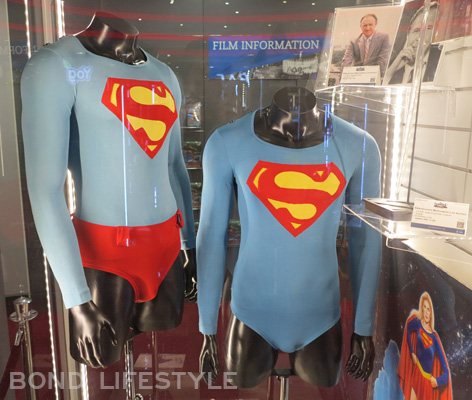 The exhibition at IMAX shows approximately 250 of the 450 items.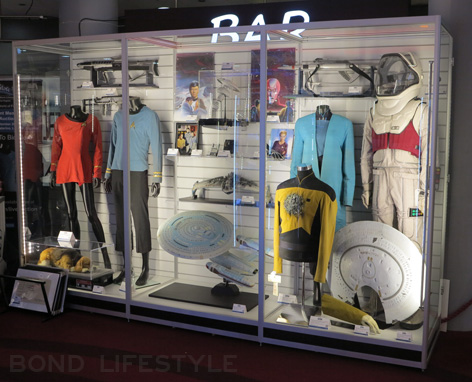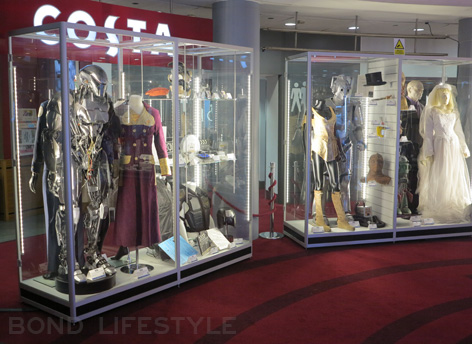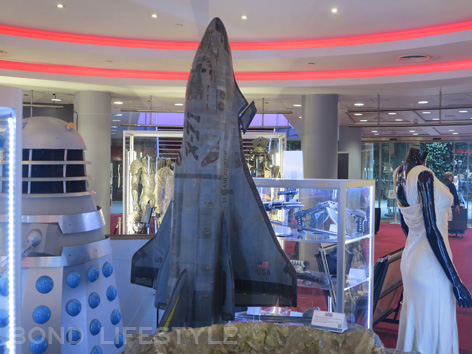 The auction preview exhibition is open from the 9th until the 23rd of September at ODEON BFI IMAX, Waterloo, London, SE1 8XR. Entry is free.
For all props, registration and bidding, visit propstore.com/liveauction
All photos © Bond Lifestyle