Léa Seydoux on cover of Loaded magazine
09 March, 2015
British men's lifestyle magazine Loaded features Bond Girl Léa Seydoux on the cover of their March issue.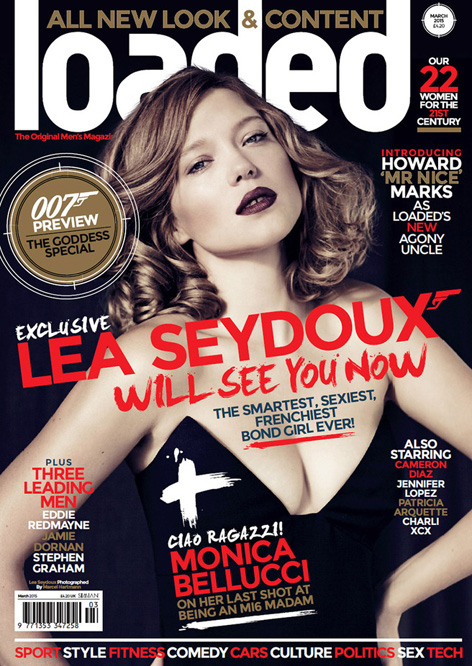 Léa Seydoux will play Dr. Madeleine Swann in SPECTRE.
Actresses Léa Seydoux and Monica Bellucci both talk exclusively about landing parts in the new Bond film SPECTRE.
Seydoux is famous for her role as a blue-haired lesbian in Blue Is The Warmest Colour (2013) and can be seen in Inglourious Basterds (2009), Robin Hood (2010), Midnight in Paris (2011) and Mission: Impossible – Ghost Protocol (2011). In the interview she proves why she's one of the new breed of smart, exotic Bond girls by saying she has a "darkness" inside her.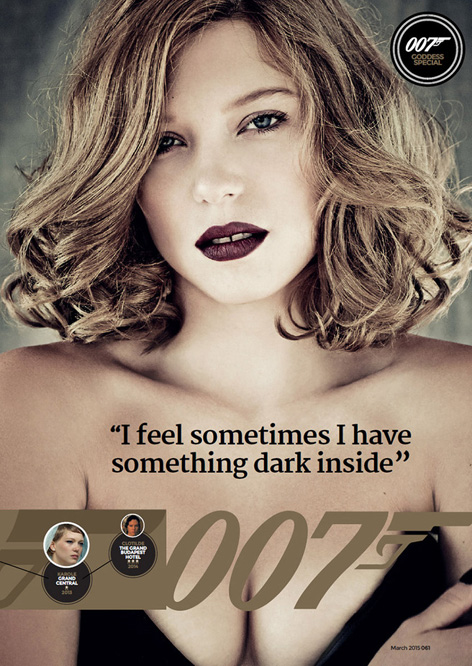 And Monica Bellucci, one of Bond's oldest ladies at age 50, gushes about the merits of English gents and Daniel Craig.
Get Loaded magazine in a stores in the UK or download a digital version on iPhone or iPad.
Thanks for Georg for the alert
Photos by Marcel Hartmann / Contour by Getty Images