An Evening with Sir Roger Moore - 2016 tour dates
26 October, 2016
Following the huge success of his tours over the last four years, Sir Roger Moore, the legendary film star who played the iconic role of James Bond, will return with a brand new tour for 2016.
Celebrating 70 years in showbusiness this year, Sir Roger will be discussing his extraordinary life and career, with inside stories and exclusive anecdotes ranging from his internationally-renowned TV series The Saint and The Persuaders, through to Hollywood blockbusters and, of course, the James Bond 007 films, in which he starred as James Bond between 1973 and 1985.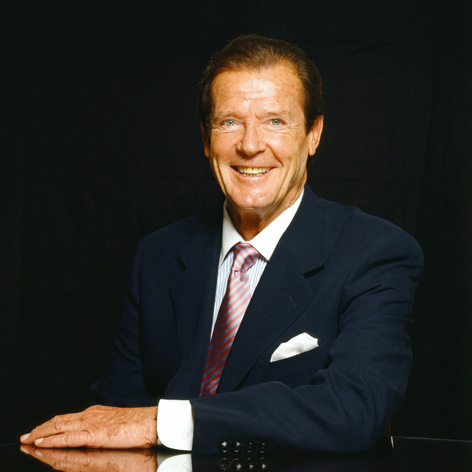 Sir Roger Moore, photo by Terry O'Neill
Gareth Owen will interview Roger. Gareth is an author of nine books and has worked with Roger Moore on his autobiography My Word Is My Bond and Bond On Bond. Gareth has interviewed Roger previously at the BFI Southbank, the Barbican Centre and at various UNICEF fundraisers throughout Europe. The show will be followed by an audience Q&A.
Sunday 13 November 2016, 2.30pm
Theatre Royal Norwich
Book Now

Monday 14 November 2016, 7.30pm
Tyne Theatre & Opera House
Book Now

Thursday 17 November 2016, 2.30pm
Wolverhampton Grand Theatre
Book Now

Saturday 19 November 2016, 2.30pm
Belfast Grand Opera House
Book Now

Sunday 20 November, 2016, 7.30pm
Bord Gais Energy Theatre, Dublin
Book Now

Tuesday 22 November 2016, 7.30pm
Southport Theatre and Convention Centre
Book Now
Thursday 24 November 2016, 7.30pm
His Majesty's Theatre, Aberdeen
Book Now

Friday 25 November 2016, 2.00pm
Glasgow Kings
Book Now

Sunday 27 November 2016, 2.00pm
Royal Festival Hall, Southbank Centre
Book Now
Presented by Suzanna Rosenthal and Jeremy Meadow.