BMW Z3 in GoldenEye trim plus collectibles for sale
09 April, 2017
A Scottish Bond fan is selling his BMW Z3 in GoldenEye trim, including BMW Z3 collectibles and Bond Private Plate.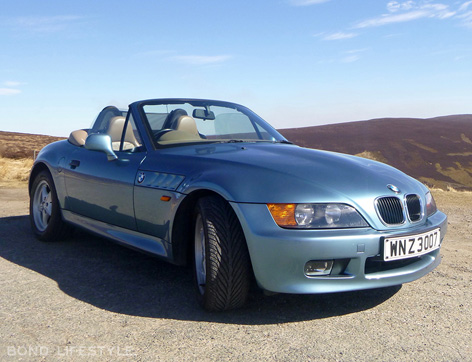 BMW Z3 in GoldenEye colors (click to enlarge)
The car for sale is a 1998 BMW Z3 with the 1.9 litre engine, in Atlanta Blue with Beige Leather (the Goldeneye specification).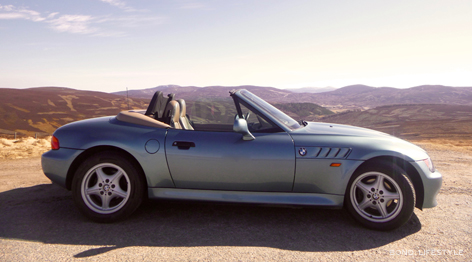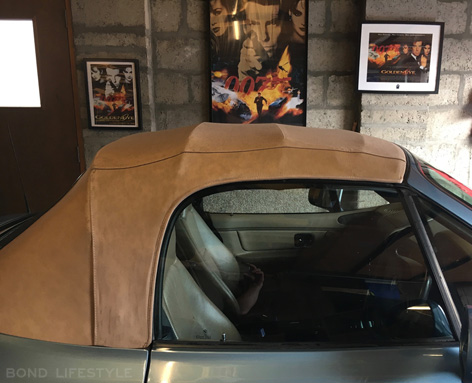 The car has the tourneau cover and a 6-disc CD changer. It has covered 41,000 miles and has a full documented service history.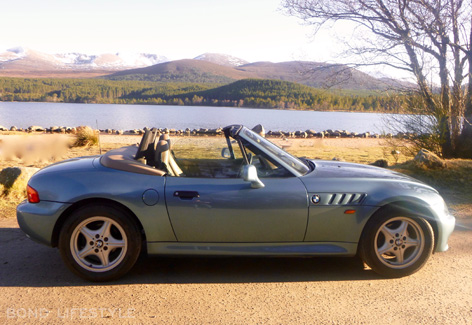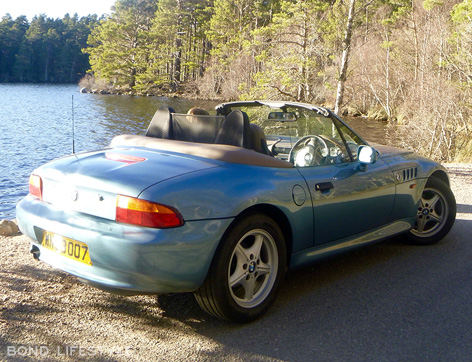 It drives like new and has been garaged all of its life and comes with a car cover.
This Z3 has a very special Bond Private Plate WN Z3 007.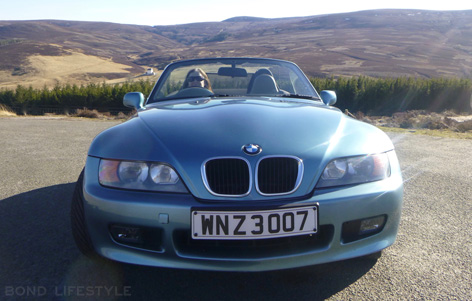 The Z3 also comes with a collection of Goldeneye Z3 model cars, framed posters, brochures, official film premier tie pin and a limited edition film tin collection of the 4 top Bond cars.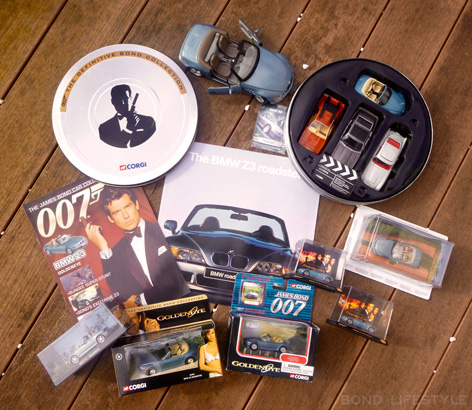 It does not have stinger missiles, bullet proof armour or parachute breaking and the steering wheel is on the right.
This is a once in a lifetime opportunity for a Bond fan to get them selves an iconic Bond car. The seller has treasured this vehicle, but sadly has to let it go. It is available to view by appointment only in Aviemore in Scotland.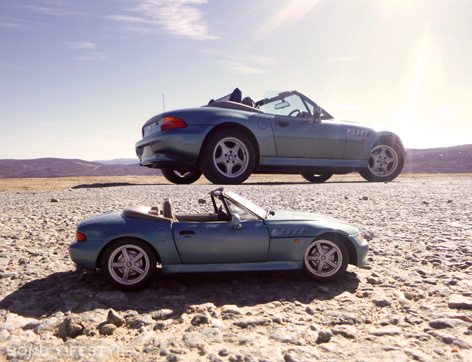 The seller is looking for offers over £5750. Contact requests via the Bond Lifestyle contact form will be forwarded to the seller.
Read more about the BMW Z3 in GoldenEye and check out the Buyer's Guide to a GoldenEye BMW Z3.