Belvedere Vodka launches two limited edition bottles and advertising campaign featuring Stephanie Sigman
11 September, 2015
Belvedere Vodka launched a global advertising campaign in celebration of its partnership with SPECTRE and offers two special edition collector's items bottles.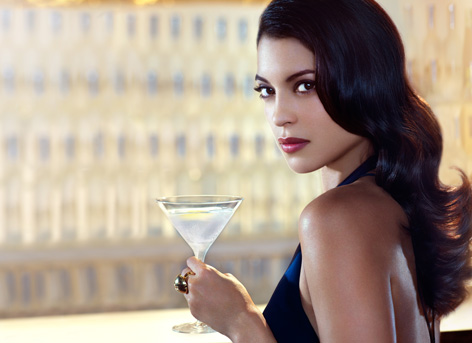 Excellent Choice, Mr. Bond
The campaign, with the slogan "Excellent choice, Mr. Bond.", will feature Mexican actress Stephanie Sigman, who plays the role of Estrella in the opening scene of SPECTRE. The tv commercial is a journey revealing the intricacies of the legendary martini cocktail. Watch the video on BelvedereVodka.com.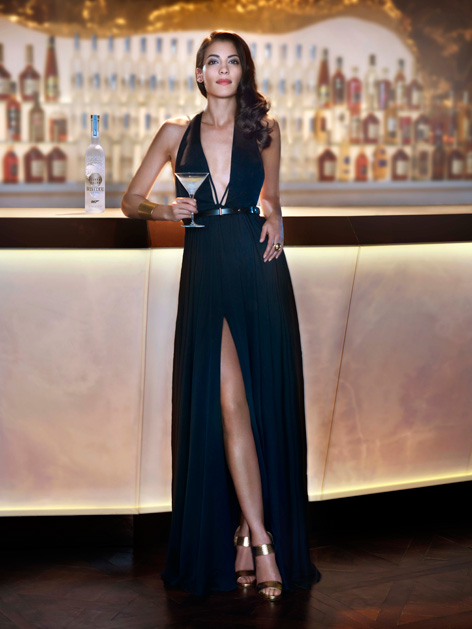 "Ordering a vodka martini takes knowledge and self-assurance, which has been demonstrated effortlessly by James Bond throughout the years" states Stephanie Sigman. "His cool attitude and stylish sophistication have gone hand in hand with his choice of vodka martini. Belvedere is a great match."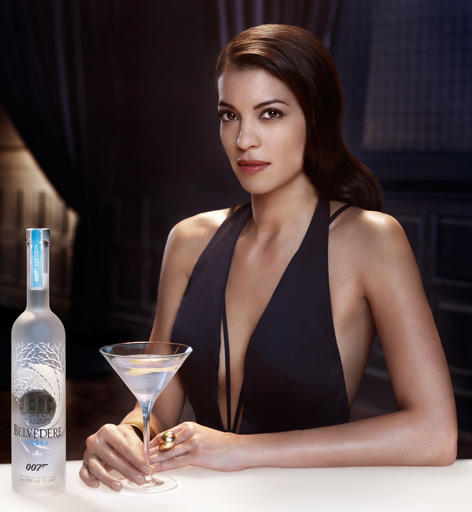 The television commercial, directed by award-winning director Antoine Bardou-Jacquet, depicts a stunning chain reaction creating the perfect Belvedere martini without human interaction. Photographers Rene & Radka, known for high-fashion and portrait photography, deliver an element of mystery and refinement to the still images.
Limited Edition bottles
Two special limited edition collector's items celebrate the partnership with the 24th Bond adventure, SPECTRE.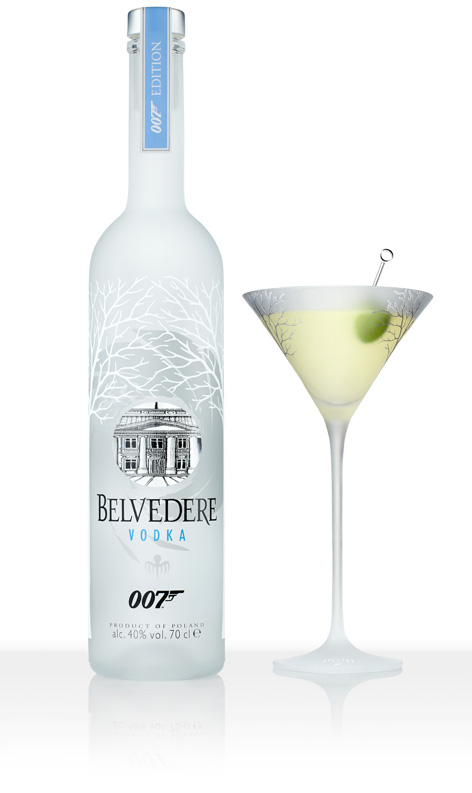 The Belvedere 007 SPECTRE special edition bottle features the iconic gun barrel and 007 gun logo. Available from September at retailers around the world, the collector's item will be released in 70cl, 75cl, 1L and 1.75L Magnum (illuminating bottle). The first online to store to offer the 70cl (£29.95) and 1.75L illuminating bottle (£94.95) versions in the United Kingdom is 31DOVER.com (UK only, next day delivery). You might be able to find the Belvedere 007 bottles in a retailer near you, and more online stores will offer the bottles soon as well.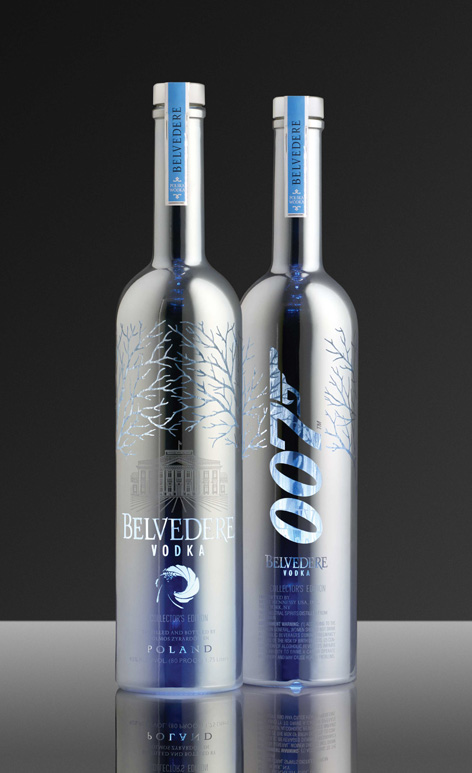 A 007 twist has been applied to Belvedere's iconic Silver Saber bottles, known for their cutting edge, metallic aesthetic and illuminating technology. First revealed in December 2014 when it was gifted to a handful of Collectors, this fall the Belvedere 007 Silver Saber will be available at select retailers as of September in a 1.75L bottle offering.
SPECTRE 007 Martini
Honoring the 24th Bond adventure, Belvedere created the Belvedere SPECTRE 007 martini. Classic and elegant, the bespoke cocktail pays homage to the iconic vodka martini and brings out the smooth, rich texture of Belvedere finished with a twist of olive.
60ml (2oz) Belvedere Vodka
10ml (1/3oz) Dry vermouth
1 Sicilian green olive
5ml (1/6oz) Sicilian green olive brine
Gently muddle olives in base of mixing glass. Add remaining ingredients and shake hard with ice. Double strain into a chilled martini glass.
Follow Belvedere Vodka on Instagram, Twitter or Facebook.
Visit the special Belvedere SPECTRE website for more photos and videos with Stephanie Sigman.